This article contains affiliate links.
Frozen is still very popular with kids. I think there are still a lot of requests for Frozen parties. This movie was an instant classic and there are plans to make a Frozen 2, so I think we may be seeing another round of Frozen mania in about 4 years. Here are some crafts you can do with your kids or at a party.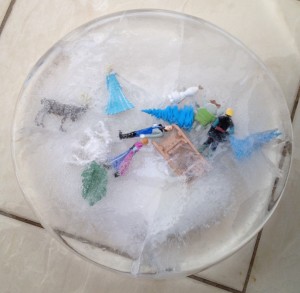 Free Elsa and Anna from eternal winter! It is kind of amazing how much fun kids can have with ice. I used a silicone cake pan for this so the ice would come out easily.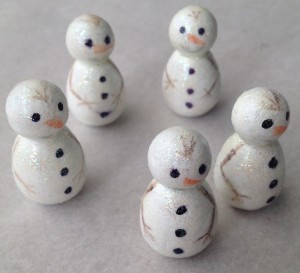 Olaf peg dolls.
I got the wood dolls from Casey's Wood Products. I drew the details on after painting the pegs white and then used clear, glitter nail polish to seal the paint.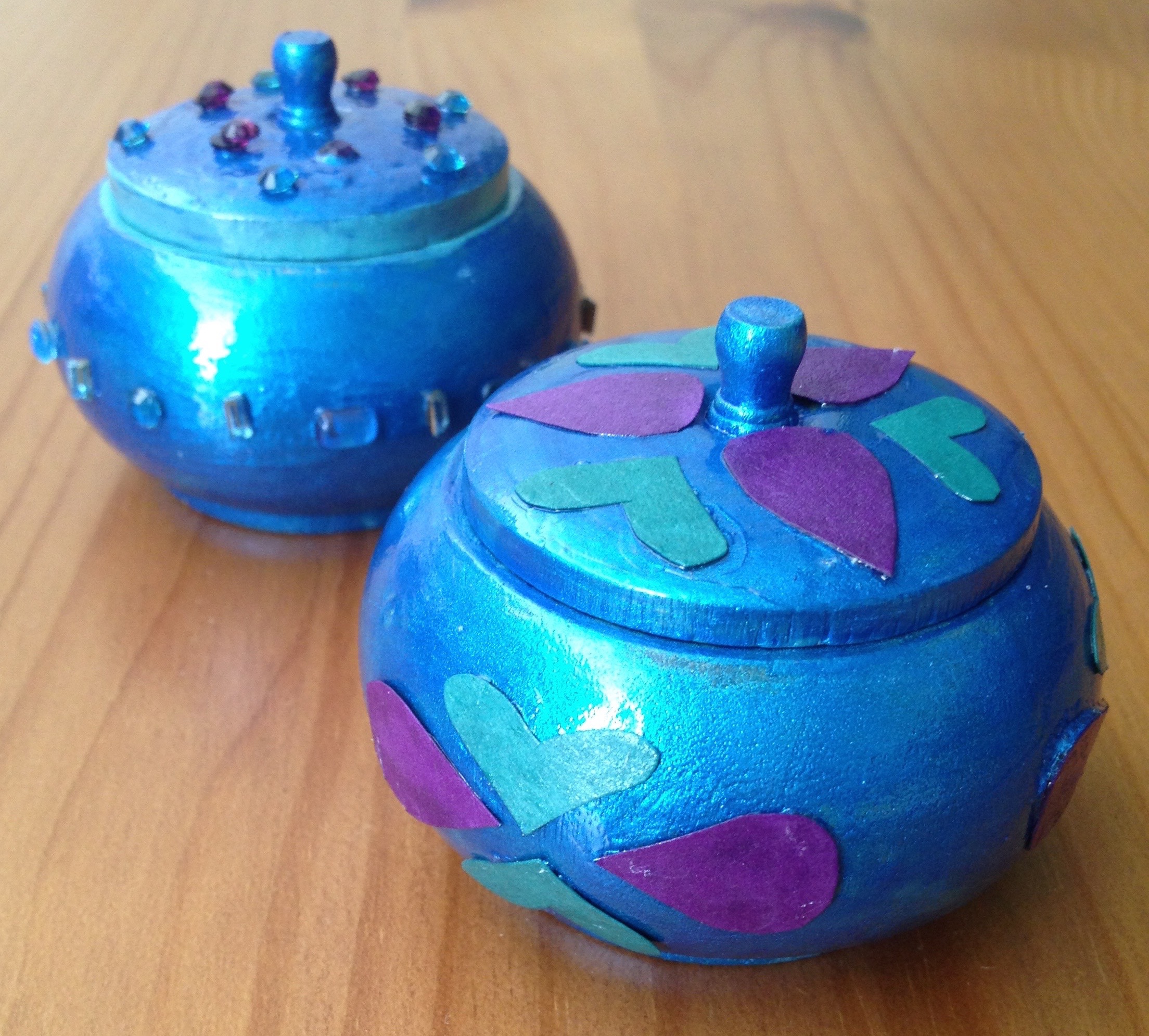 When Elsa is getting ready for her coronation she practices with some items on her table. I really liked the little container she used. I got these as unfinished wood also from Casey's Wood Products. You could paint the details on, but I thought it would be easier to cut them out from construction paper. I used nail polish to paint the container and then stuck the cut out pieces on top and coated it with a clear layer of polish. I had some crystals that I just stuck right onto the nail polish on the other container. That one doesn't really look like the one in the movie, but it looks like something Elsa would like after she embraced her ice powers.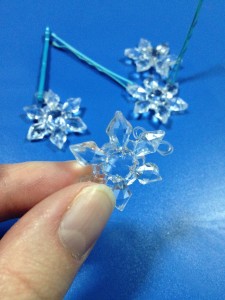 I really like that both Elsa and Vanellope from Wreck-it-Ralph have stuff in their hair. It reminds me of Harajuku girls. You can give a child an Elsa hairdo by making some of these snowflake barrettes. If you want to do what they do at the makeovers at Disneyland you can buy salt and pepper magic wands and fill them with glitter instead to sprinkle in your child's hair when you are done braiding it. I made these barrettes by stringing a clear hairband/loomband through a snowflake bead ( Housweety 50pcs Clear Acrylic Snowflake Connector Findings 29mmx25mm(1 1/8″x1″)
and then inserting a bobby pin through both of the loops of the rubber band.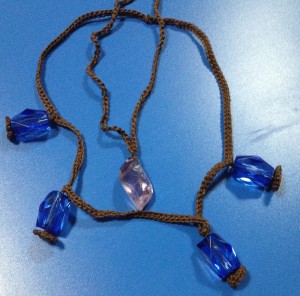 Kristoff's friends the love experts all wear crystal necklaces. I made these by first crocheting one row of thin cotton thread. Then, I crocheted a circle that was big enough that the bead couldn't slip through, inserted the loose thread ends through the bead and then tied it onto the main piece. I got the blue beads from Fire Mountain Gems many years ago, but they usually have some sort of acrylic faceted beads available. The purple bead is a real crystal that I bought at the annual Bead and Button Show in Milwaukee. If you love beads you should try to get there at least once – it is amazing!
If you would like to a Frozen Fever birthday party you can see the decorations or food posts. If you'd like more cool Frozen party ideas and crafts, check out my Frozen board on Pinterest.
Save