This article contains affiliate links.
On many posts you will see a baby blanket that I have made that matches the theme of the post. I don't use a pattern and don't write down what I have done, but I thought some people might be interested in some general instructions on how I make these so you can make one of your own design. In this post I am assuming that you have learned basic crocheting techniques. There are lots of really helpful videos on You tube and books that can help you learn these basic skills. If you have only followed specific patterns before you may want to try a simple design at first.
First I start with a picture. Sometimes I only use part of the picture, and sometimes I recreate an entire one. The key here is that you find a picture that can be broken down into simple shapes. You can sew these together on the blanket. For animated characters I look for a simplified version of them. The Disney Store often has stylized simple versions of characters on some of it's products. I find that those work well as a guide for making a blanket.
"Finding Dory" is out in theaters now, so I thought I would use this "Finding Nemo" blanket as an example.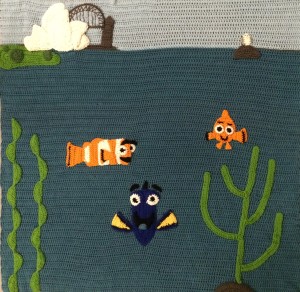 Finding Nemo Blanket
To make any blanket like this you need to know how to make basic shapes. The first thing you need to know is how to make work wider or thinner.  You can do this by increasing (making 2 or more stitches in one stitch from the previous row) or decreasing (going through two stitches at once when making one stitch) or you can switch to a smaller or larger hook. You can also make a smaller version of any shape by using a smaller hook and thinner yarn.
Circle
This is helpful for making a hat as well.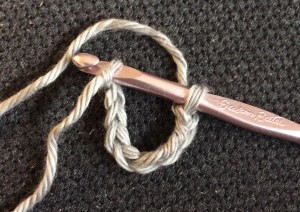 Normally I only chain 4 when I make a circle, but I made the chain longer in this case so it is easier for you to see what I am doing. Once you have finished your chain, slip stitch into the first chain. This will form a closed loop.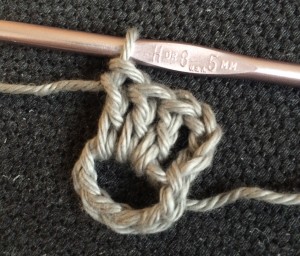 Work your stitches into the loop, not into the stitches of the chain. You still need to chain 3 to start for a row of double crochet. Tip- If you crochet around the tail end of the yarn as well as the loop you can pull the hole closed after you finish row 1. I slip stitch into the top chain of the first stitch to finish off each row when I use hdc or dc to make a circle. If you use sc you can sl stitch at the end of the row or you can just continue on, but if you do just continue on you will need to pin the first stitch in the row otherwise you will loose track of where the row starts.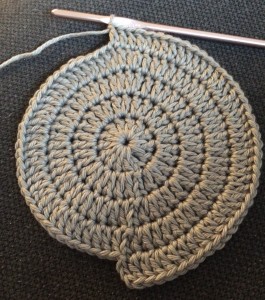 On the next row and all those after, work into the top of the stitches as normal. For each successive row, you will need to increase by working 2 stitches into one stitch several times per row. If you want to make a hat shape you can follow the general rules below. If you want it to stay flat you will need to add more stitches per row than the hat pattern, but it depends on how tight you crochet your stitches so you may need to experiment a bit to get this right. If you want a half circle, you can make a regular circle and then fold it in half and sew it on your blanket.
Hat shape with double crochet:
Row 2 : 2 stitches in each stitch
Row 3: 1 stitch in the first stitch, 2 stitches in the next stitch and repeat this pattern
Row 4: 1 stitch in each of the first 2 stitches, 2 stitches in the next stitch and repeat this pattern
Row 5: 1 stitch in each of the first 3 stitches, 2 stitches in the next stitch and repeat this pattern
You keep going in this manner until the hat is as wide as you want it and then just make one stitch in each stitch from the previous row.
You can do a similar process for single crochet, but you need to alternate your increasing rows with rows that do not add any stitches after row 4 because single crochet stitches are smaller. I like to use dc for hats and blankets because it goes much faster, but you want to use single crochet if you make a stuffed animal because the stuffing will come through something made with double crochet stitches.
Oval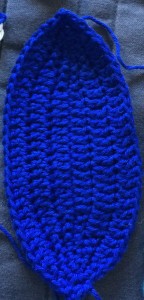 If you want to make an oval, make a chain and crochet the entire length of the chain and add several stitches at the end of the chain and work around the bottom of the chain as well. Add multiple stitches when you get to the end of the bottom side of the chain. Then continue working around in a round. If you want and irregular, rounded shape use a mix of single, half double, double, and triple crochet as you crochet your rounds. In this case I made the ends pointed because this was used for Dory's body.
Flower and Arches
You can make a simple flower by forming a loop as shown above for the circle. Then *ch 3 and work 2 dc into to loop, then slip stitch (sl) into the loop. Repeat from * for each petal.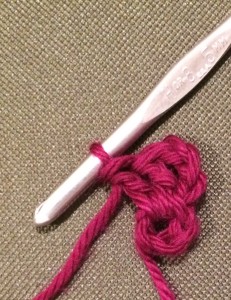 Flower Petal

Arch Pattern
If you want to make a rounded edge just start with sc, hdc,dc, and then dc, hdc, sc. You can use more stitches of each type to make the arch longer of you can go up to triple crochet after the dc stitches.
Triangles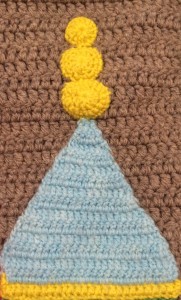 To make a triangle shape ch4, then make a dc into the first chain. In the next row ch 3 and dc into the same stitch, and dc into the next stitch. Repeat this process until the triangle is as large as you want. You will be adding a stitch each row. You can make a wider triangle by adding a stitch at the end of both sides of every row. You can also use sc or hdc stitches to make a wider triangle. Note the orange triangle made with hdc and the blue triangle made with dc.
Star and Spikes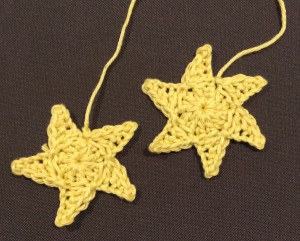 Five and Six Pointed Stars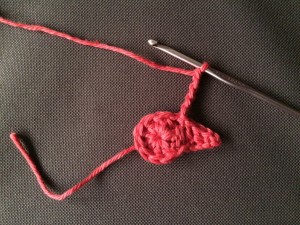 Make one row with the circle technique described above. (There should be 10 stitches which includes the first chain 3) Then chain 5, skip one chain, then slip stitch, sc, hdc, dc in the next four stitches. Then skip one st and sl st into the next st from row 1. Do this 4 more times to form the star. You can make a 6 pointed star by following the same idea, but make 12 stitches in the first row.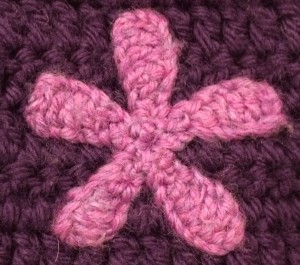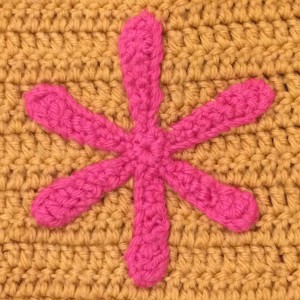 Alternate Flower Method
You can alter this technique to make a flower also. Start after row 1 make at least 8 ch st. Then dc into the 5th chain stitch from the hook, then hdc in next stitch, sc in each of next 2 stitches.Then skip one st and sl st into the next st from row 1. If you want the petals to be longer as shown in the pictures above, just make a longer chain for each petal and more hdc st as you work your way to the end of the chain.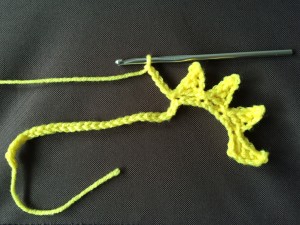 String of Spikes
To make a string of spikes points just like you did with the star, just across the chain. You can use this to make hair for dolls. Slip stitch into the the chain stitch on the foundation chain that is 3 stitches from the other place the spike is attached.
Complex Shapes
Here is a close-up of Dory's fins. You can see I made a triangle and then crocheted around the edges. For Dory's eyes I switched colors and then made a partial row with blue.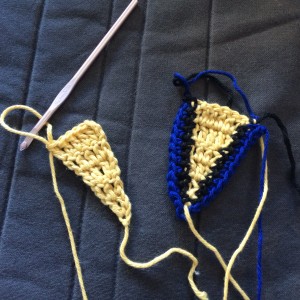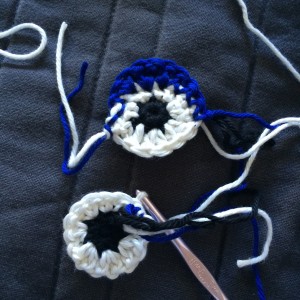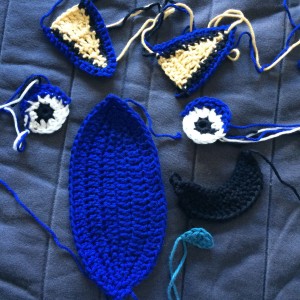 Here are all the pieces of Dory's body before I sewed them together so you can see how I broke the character down into simple pieces. You can see the body is an example of the irregular oval shape. To get the pointy ends I did a single crochet, 2 chain stitches and then another single crochet in the stitch at the end of the oval and then repeated that in the 2 chain space in each of the next rows. To gradually narrow I also reduced the size of the work by using half double and single crochet stitches at the ends of the oval.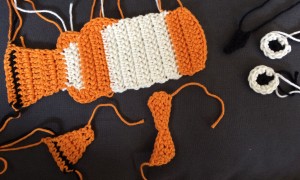 Here are the pieces of Marlin. I started this shape at the white part of the body near the tail and worked until the last rounded orange row. Then I worked around the edge with orange arches for the fins and a triangle shape for the tail.
Yarn
My favorite place to get yarn is Knit Picks online store. They have machine washable wool called Swish Worsted and cotton yarn that can be put in the dryer. It is very soft for babies, and it is such a huge plus that it can be washed and dried because babies and young kids will get things dirty.  Knit Picks is an American company, but they do ship to Australia for very reasonable rates. When buying yarn make sure you get enough for your whole project. The yarn is dyed in "lots" and the lot number will be listed on the ball of yarn. The color will vary enough from lot to lot that you will notice a slight color difference. Some acrylic yarn brands like Red Heart do not have a dye lot number so you don't need to worry about that. Although brands tend to change their colors so you probably won't be able to get more of the same color many years later.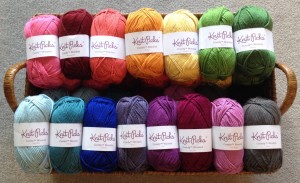 The from yarn pictured here is Comfy Worsted Yarn from Knit Picks. I love all the colors of this yarn. I think it works really well for small toys also.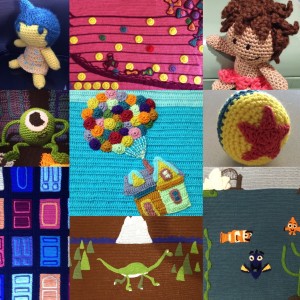 Pixar Crocheting
Examples of blankets I have made over the years.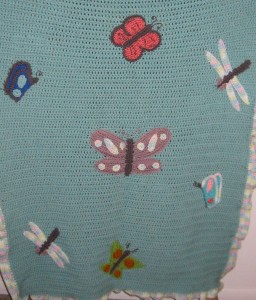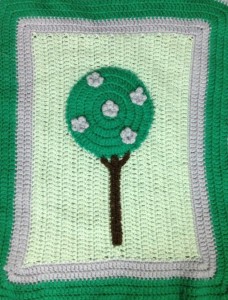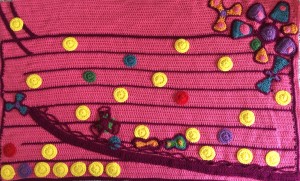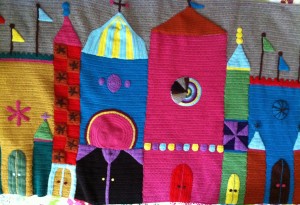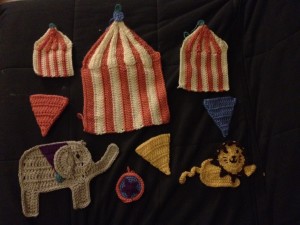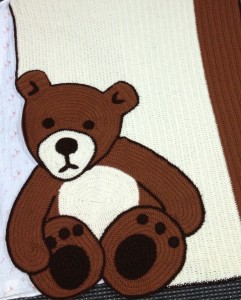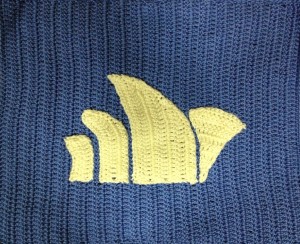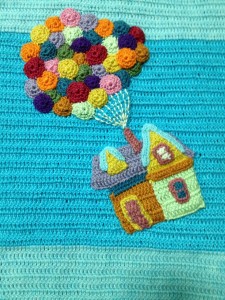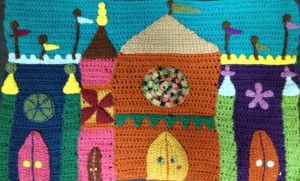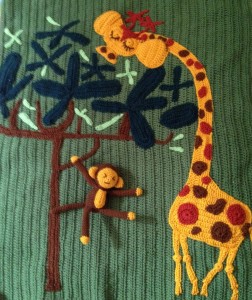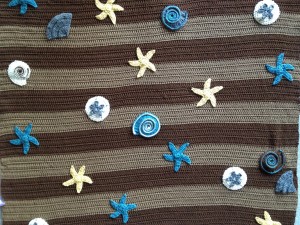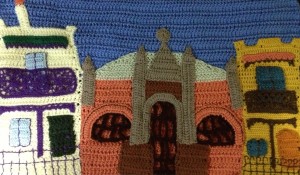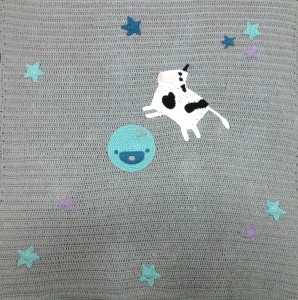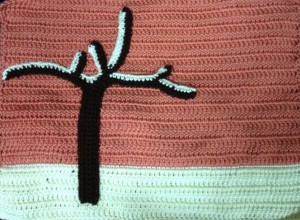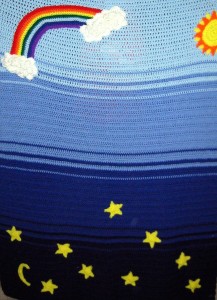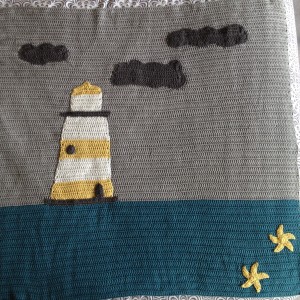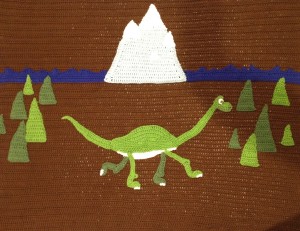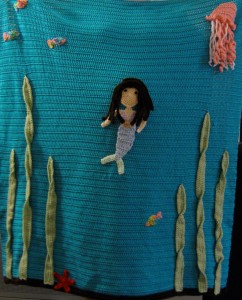 Save
Save