This article contains affiliate links.
It's almost Halloween! I have a list of my favorite Halloween/Spooky movies at the end of this post. You can watch one and have a dinner themed to it. This post is inspired by Sleepy Hallow(1999), but I have links to food from other movies if you want ideas for those.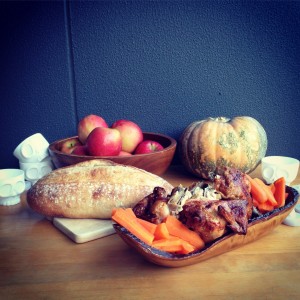 This movie takes place in the late 1700s. Americans ate very simple food back then. They had a large midday meal, but had basically bread and milk for their first and third meals of the day. You can see there only bread and apples are on the family's dinner table in one scene in the movie. Most people hunted for meat and had apples, root vegetables, corn, and squash.
Ichabod Crane has a thermotrope of a bird in a cage in this movie. You can buy some like these pictured below made by Moulin Roty, or you can make them.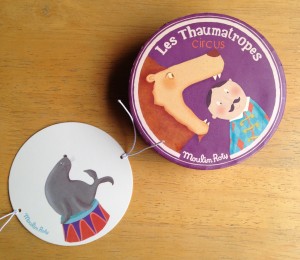 Here are the ones I made. You can print these out and color them from this file.  sh_thermotrope1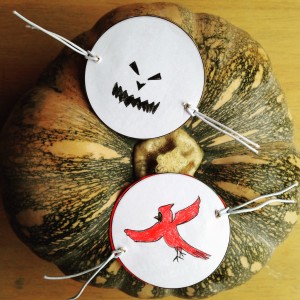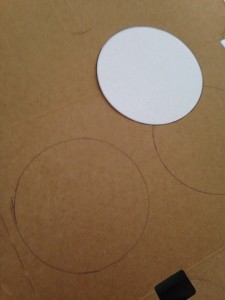 Trace the circles onto stiff paper like an old cereal box. Then glue the pictures on both sides. Make sure the second one is upside down compared to the first one.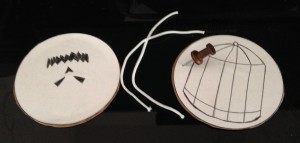 Poke holes on either side of the disk and attach small elastic strings to both sides. Then you can spin the disk and it will look like both pictures are blended together.
There is a lot of cool jewelry in this movie. Most of the necklaces are pendents on ribbon. Katrina wore a star for most of the movie and the other amethyst and moonstone pendent below looks like one worn by one of the ladies at the Van Tassel's party. The skulls are Fred & Friends NOMSKULLS Baking Cups, Set of 4
.
The following movies take place in whole or in part on Halloween/Day of the Dead or are fairly spooky. These are all pretty family friendly, but some do have scary scenes in them (Especially Stranger Things which is aimed at young adults),  so keep that in mind if you are celebrating Halloween with very young children.
Halloween Movie List
Hocus Pocus
Song of the Sea
Sleepy Hallow
The Adventures of Ichabod and Mr. Toad
The Nightmare Before Christmas
Harry Potter and the Sorcerer's Stone
Coraline
ParaNorman
Frankenweenie
The Spiderwick Chronicles
TV Shows and Short Features
Toy Story of Terror
Fantasia (1940) -Night on Bald Mountain
Gravity Falls -Any episodes, but especially Summerween
A Series of Unfortunate Events
Day of the Dead
Book of Life
Elena of Avalor – A Day to Remember
Coco
For more Halloween food and craft ideas, click on the links above and take a look at my Halloween Pinterest board.
Save