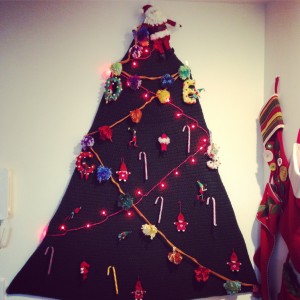 Christmas is almost here! If you want to add a little more Christmas cheer to your house you can crochet a Christmas tree to hang on your wall. This is good for people who don't have a lot of space. You can also machine wash it at the end of the season and fold it up for easy storage. You can also make a smaller version of this for your desk at work.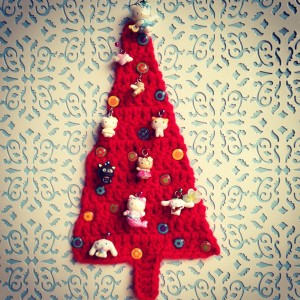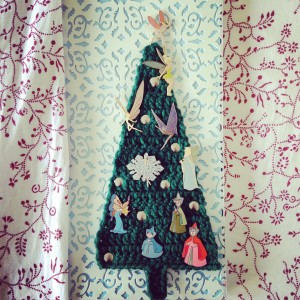 I made these by making 3 dc into the first row and then increasing by one dc each row until I got the size I wanted. For the trunk:  sc until  the middle of the tree, then ch 8 and dc until end of ch and finished the row with sc.  You can used push pins, small toys or enamel pins to decorate your tree.
Here is a gift idea that works for women and men. It is a shopping bag that folds up into itself. My grandma bought one of these when she was in Scandinavia and I have made a few as gifts and people seemed pretty happy with it.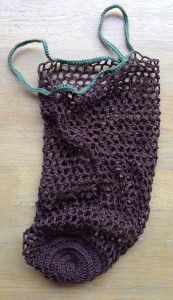 Here is what the finished bag looks like.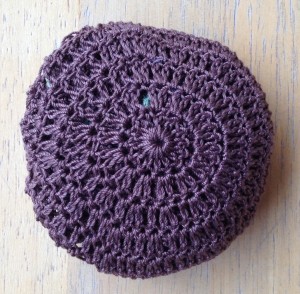 Here is what it looks like when it is in it's pouch.
Instructions: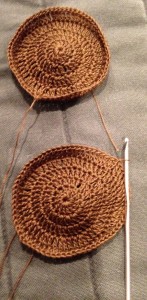 Crochet 2 circles, rnd 1 :dc , rnd 2 : dc v  rnd 3: dc xv, rnd 4: dc xxv, rnd 5: dc xxxv keep going like this until the circle is as large as you want it. Make the other circle the same size.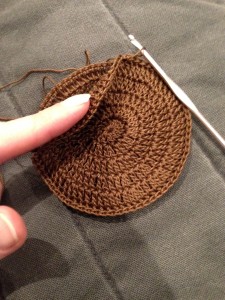 Using sc, stitch around the edge of the circle to join them together, but leave a gap. This will be where the bulk of the bag folds into the small circles.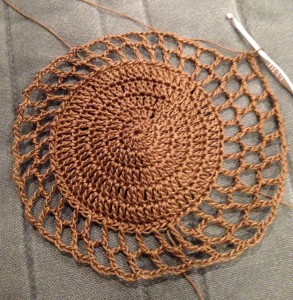 Then dc ch 3 skip one st, repeat around the circle. In the next round work the dc into the center of the ch 3 space. Keep going until the bag is as large as you'd like it to be.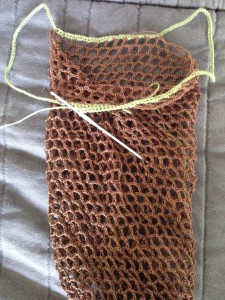 Then stitch around the top of the bag with sc. ch st to make the handles, then do one more round of sc in the ch stitches and around the top edge of the bag.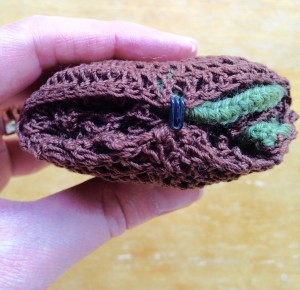 I sewed a hook onto one side of the bag, but you could also use snaps. The bag will fold into the pouch.
For more crocheting project ideas take a look at my Pinterest board.