When I made my Miraculous Ladybug snacks and put them on Twitter, I got a request to make sandwiches. I also noticed that there are a lot of enthusiastic fans of Miraculous Ladybug out on Twitter. Season 2 of Miraculous Ladybug will be 26 episodes and if you are in the US it will be available on Netflix and iTunes. It is supposed to be out in the Northern Hemisphere's summer of this year. This is my attempt at the sandwiches.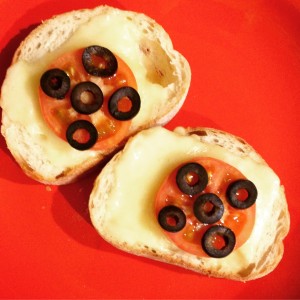 For Ladybug I just made an open faced grilled cheese sandwich with a tomato slice and black olives to look like her earrings.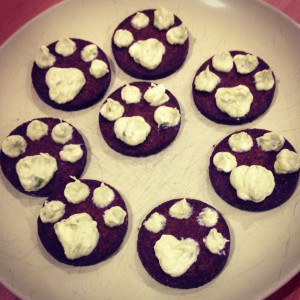 For Chat Noir, I made pumpernickel tea sandwiches. The green on them is cooked asparagus, that I blended and then mixed with cream cheese (about 50/50). I put the mixture in a pastry bag with a large hole circle tip and piped the paw pattern onto the pumpernickel rounds.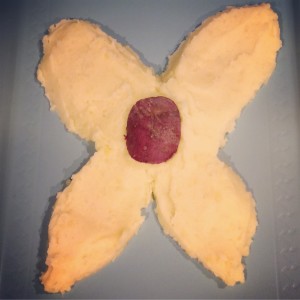 I also made some Hawk Moth mashed potatoes. I just spooned them out into the shape of his miraculous. The purple in the middle is a piece of Hawaiian sweet potato with the skin still on. You could also use a slice of purple potato.
You can see my other Miraculous Ladybug post here. For more Miraculous party ideas, take a look at my Pinterest board.
Save
Save