This post contains an affiliate link.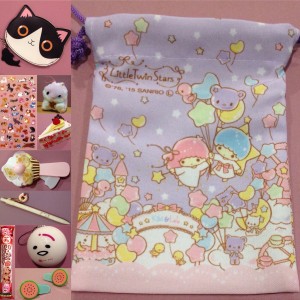 The June Kawaii Box is here! From the spoilers, I knew that there was going to be something from Sanrio in the box and one of the options was Little Twin Stars. I'm so happy that I got the Kiki and Lala bag! They are my favorite Sanrio characters.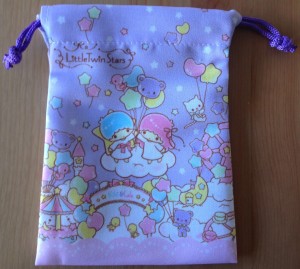 This bag has two different sides. Here is the front, and the back is pictured below.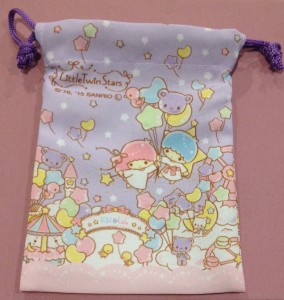 My little Kawaii Box enthusiast was really hoping for a squishy for the last few boxes. This box had two! So I had a very happy camper on my hands. One is a slice of cake, and one is a little face.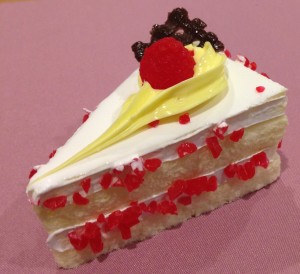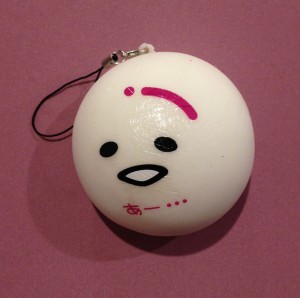 I asked what the writing on this little guy meant, and my friend said it was like saying "ahhh," when you are relaxing in the bath after a hard day.
The plush in this month's box is a cute little hamster! The little string on this little guy is elastic and her fur is kind of shiny in artificial light.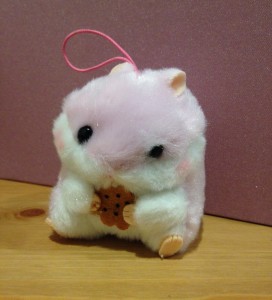 The writing implement in this month's box was a mechanical pencil. I love the cute little donut charm on it!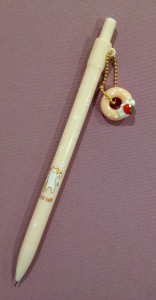 The stickers for this month's box are little cats and dogs and they even have a little bit of glitter in them!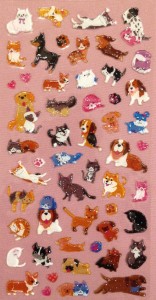 These are really nice for kids to use in their drawings, especially if they are just starting to draw.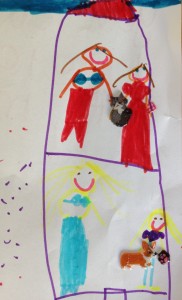 The hair accessories in this month's box are these adorable little watermelon hair clips. These have nice alligator clips that should work for lots of different hair types.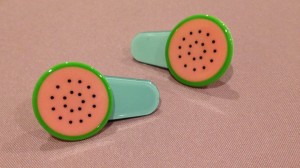 This month's snack is tiny, pink strawberry cookies! These are delicious, and they have little pieces of strawberries in them.

I used some of them to make little bite sized ice cream sandwiches with cookies and cream ice cream.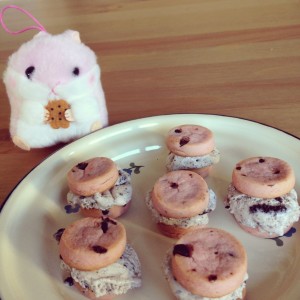 This box had a little fan to keep you cool if it's hot where you are. I love that it has a little cupcake on top! You just squeeze the little trigger and the blades spin around.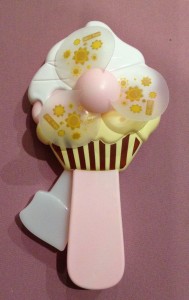 The last item is this cat coin purse. It's been a while since a little pouch like this was included in a box. This one is really well made and I like that it's a nice size. You can see that it can fit credit cards in it.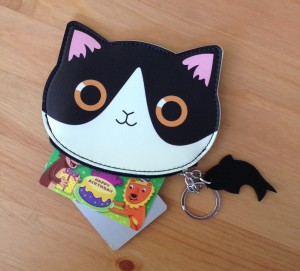 I'm trying to decide what my favorite item from this box was. It's a toss up between the two little bags. I also love the pencil! I do really like it when the box contains a craft kit or some craft supplies, but all of the things in this box were great so I don't mind.
If you'd like to get your own Kawaii Box, click here to get started!
Save
Save