This post contains an affiliate link.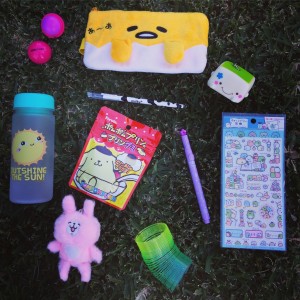 I am so behind on my posts! I think this month's Kawaii Box has just shipped, so I thought I better get this post about last month's box done before it arrives.  The July box had some new types of items in it. I thought it was really cool that there was a drink bottle in the package, but there weren't any craft items in the box so I was a little limited with craft ideas for the contents of this box.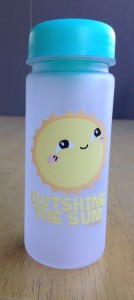 Here is the bottle. It is really cute! It has an interesting cap. I just learned what it is for – thanks Mika!

  You can take it out and just use the bottle to drink water out of. If you want to drink tea out of the bottle you can use that to hold the tea bag in place and use it to squeeze the tea bag a bit or use it to filter out the tea. This is a really common style of cap in Japan and Korea. That's one of the things that is great about this box. You get things that you might not know existed if you are not from Japan or Korea.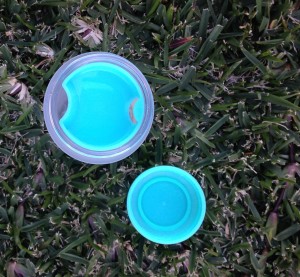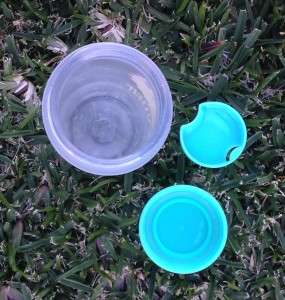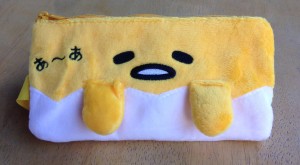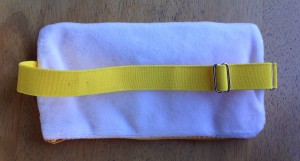 I love this little pencil case that fits on different sized notebook covers. You can see that it has an adjustable strap in the back so it can fit onto many sizes of books. There were a few different Sanrio characters that you could get for this pencil case. I'm glad I got Gudetama. He's such a cute little egg!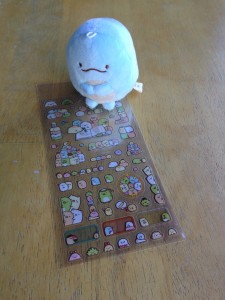 There were Sumikko Gurashi calendar stickers in this month's box. These are so cute. I took a picture of them with the little Sumikko Gurashi plush from a few months back.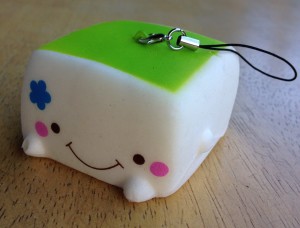 My little Kawaii box fan loves squishies, so this little guy was a big hit.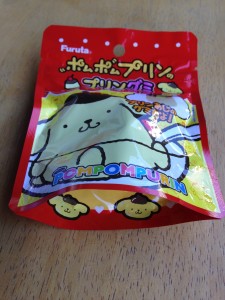 These little Pompompurin candies are really cute. Look at the package, it is even cute on the bottom. I love that there are a lot of character items in the boxes lately.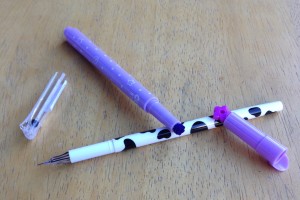 I'm always happy about the writing implement in these boxes. I have a bit of a pen collection, and I like that this one has cow spots on it since I grew up on a dairy farm. The little marker is like a tiny stamper, which is really cute. You can see the cap has the symbol of the stamp on it.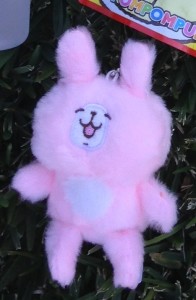 I couldn't get an individual picture of this little plush because my Kawaii Box fan could not resist how pink and fluffy it is, and ran away with it.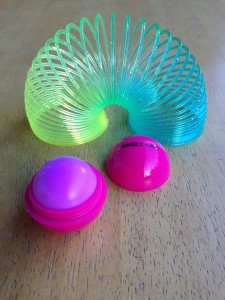 The last two items are great for kids. Plastic coils are very popular at my house, but they don't last too long. This a really cute lip gloss. This was one of the things I gave away from the box because I've overdone it on lip gloss. I have so many of them I need to stop collecting them.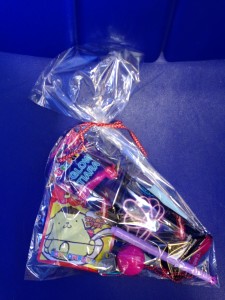 I think the things in the box make great gifts for kids. I packaged some of the items in a clear bag because I think they are so cute.
You can order your own Kawaii Box here!
Save
Save
Save
Save
Save
Save