This post contains affiliate links.
Last year I was at a museum and I saw some really cool crocheted necklaces. I made my own version below. I don't have a pattern. I think they are more interesting if you make each one different. I have the pictures below for the one I made. If I make anymore I'll add those pictures as well. For general instructions on how to make shapes, you can look at this post.
Here are the ones I saw in the museum.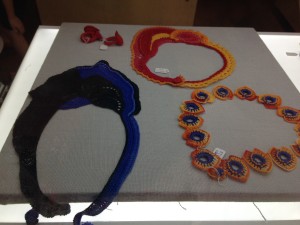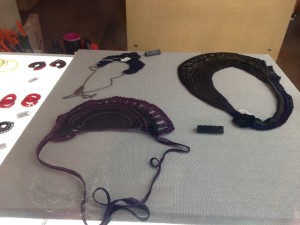 Here is the one I made. I used Curio cotton thread from Knit Picks for most of the necklace. The bright aqua thread is from Daiso.
First, I made the base of the necklace with chain stitches.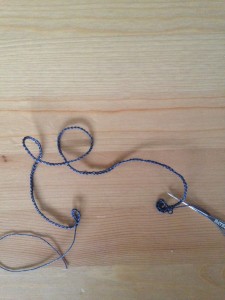 Then, I worked back and forth in rows. I rejoined at various places to make flaps. The last thing I did was make a long chain that I crocheted three rows on and then wrapped in a circle and sewed it on the rest of the necklace to make the flower pattern.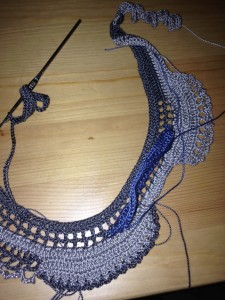 For more crocheting ideas, take a look at my Pinterest board.
Save