This post contains an affiliate link.
This month's box has a back to school theme! I think this is my favorite of all the boxes I've gotten. That's a hard call because I really like all these boxes, but there is so much great stuff in here! I love that this one has a theme. Here's a closer look at what is inside.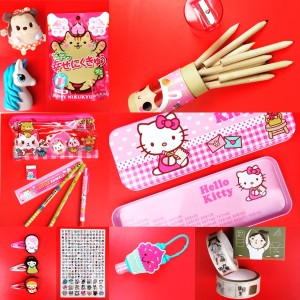 Unicorns are really big right now with kids in my area. I'm not sure why that is, but having a squishy unicorn in the box was great timing!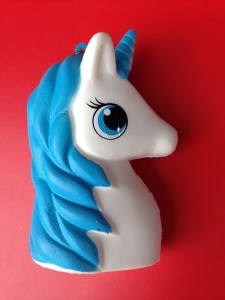 There are so many great school supplies in this box. The first ones are these pencils, ruler, pencil sharpener, eraser, and ruler in a pencil bag.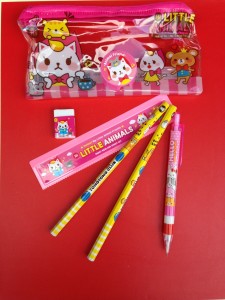 This pencil tin is really cool. It is very well made, and take a closer look at the removable tray. It has the times tables on it. If you have a child that is working on learning these this year, it is perfect!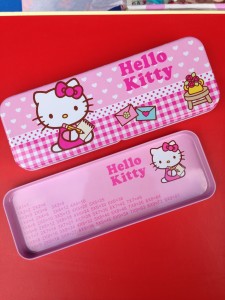 I love these colored pencils! It's a great design idea to have the pencil sharpener in the cap for these.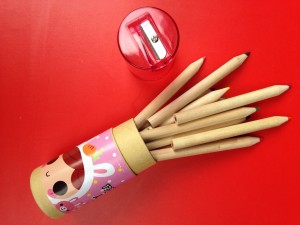 I think there are a few different versions of washi tape that you could get in this month's box. I love the ones I got. My rolls have simplified Chinese characters on them and I think the way you say them in Mandarin (I can see ni hao written under the 2 characters for hello). I don't really know very many Chinese characters, but I'm trying to learn them. I see the characters for country and sun as well on the tape. I think it's easier to learn the traditional ones because if you memorize all the radicals, the more complicated characters kind of make sense. The simplified ones are easier to draw from memory though.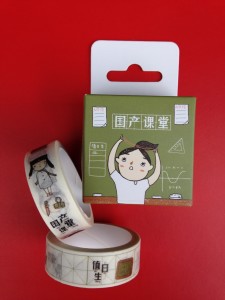 The stickers in this month's box are calendar stickers. They're very cute. A few of them look like Princess Leia so that one should get put on December 15th for the new Star Wars movie!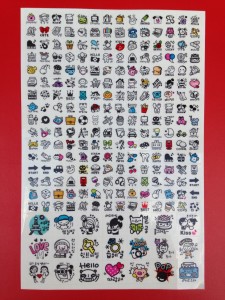 There is a little refillable hand sanitizer bottle in the box as well. It has a little attachment so it can go on a school bag. I filled it with soap though. If your child really wants to use soap when washing their hands, this is good for all the times you go somewhere and the rest room is out of soap!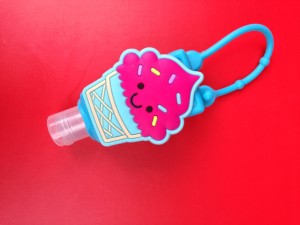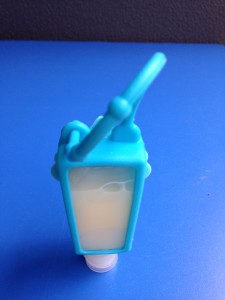 Okay, now we're getting to my 3 favorite items. I can't really pick a favorite among these! The first on is the Ufufy coin purse. I thought this was just a plush at first, but then I saw the zipper. It is very stuffed so you can't get much in it, but whatever you put in here will be well cushioned! There were a number of different characters that could be in the box, but I got Minnie Mouse. It's so cute!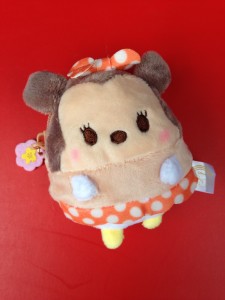 Look at these fairy tale hair clips! I'm not sure who the pink one is, maybe Gretel? The last two are Snow White and Red Riding Hood. The design is so kawaii!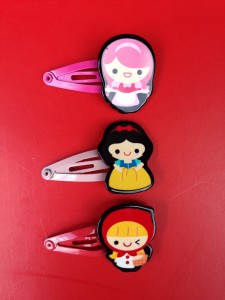 The Snow White fell off of my hair clip, but instead of gluing it back on, I decided to make a pin out of it.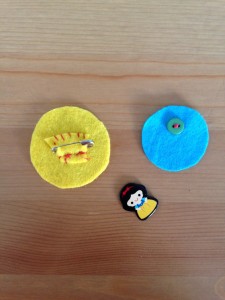 I cut two circles of felt, and sewed a pin on one and then a button on the other. The button is where I glued the little doll on. Then I stitched some magical swirls on these and glued the doll on.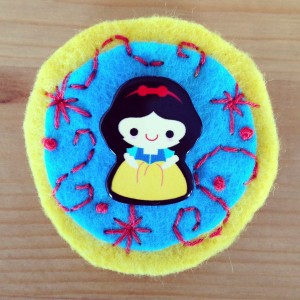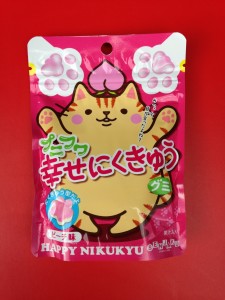 The last item in the box is edible. It is cute little gummy candy shaped like paw prints. As soon as I saw these I thought of the pawpsicles that Nick sells in Zootopia. I used them to recreate that scene from the movie.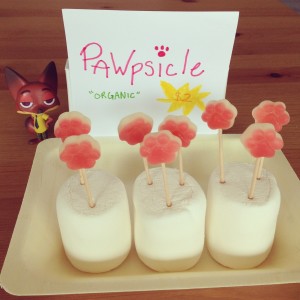 If you'd like to get your own Kawaii Box, please follow this link.
Save
Save
Save
Sa

Save
Save