This post contains an affiliate link.
The October Kawaii Box is here!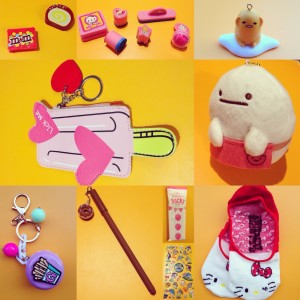 This month there is a craft item again. These cute little stamps! One of them is even one of those little roller stamps!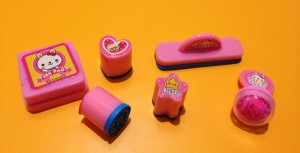 The other craft item is this sticker sheet. These stickers are pretty thick and are hard plastic. They're so cute!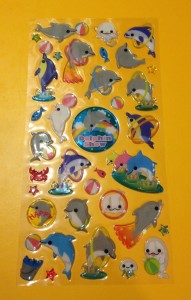 Kawaii Box has increased the number of character items over the last few boxes. I love these Hello Kitty socks.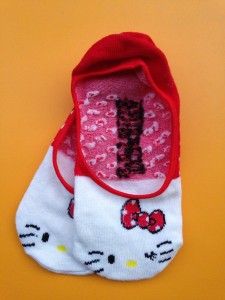 Now we start on the food related items. I think if you had to pick a theme for this box it might be sweets? These are little erasers. I really like the sprinkles on the rolled cake slice.
Following along with the sweets theme is this little macaron key chain. It doesn't open like the macaron key chain from a few boxes ago, but the plastic is very sturdy on this this and it has a really nice clip on it.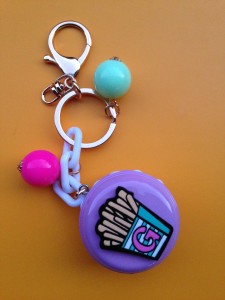 There is a coin purse in this box. There are a few different types of these that I saw on Instagram, but I got the pink popsicle. My little kawaii fan snapped this and the key chain up quickly!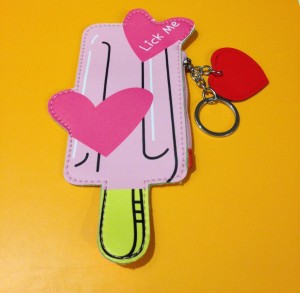 This pen is one of my favorite items from the box. I love the little donut charm! As an added bonus, it has a clip on it so you can use it as a charm when he ink runs out in the pen.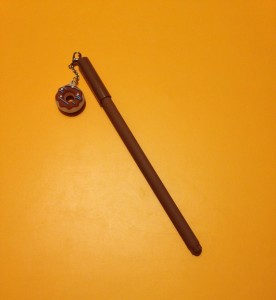 Gudetama makes another appearance in this month's Kawaii Box. This charm is pretty big actually. Much too big to put on a pen, for example.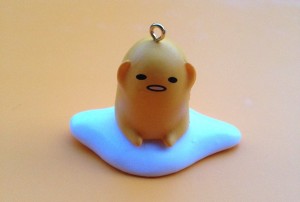 There is a really cute little Sumikko Gurashi plush in this month's box. I think the one I got is pretty large compared to some of the others. Other people got a little snail or owls that are really cute too.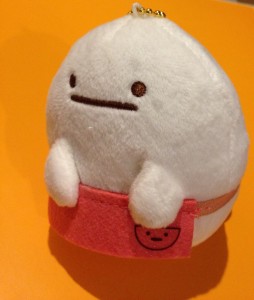 The treat in this month's box was strawberry Pocky sticks.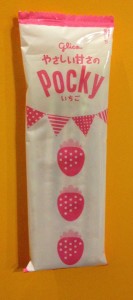 They were perfect for an ice cream sundae!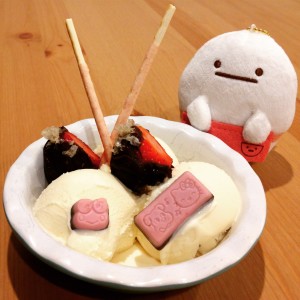 You can get your own Kawaii Box here!
Save
Save
Save
Save