This article contains affiliate links.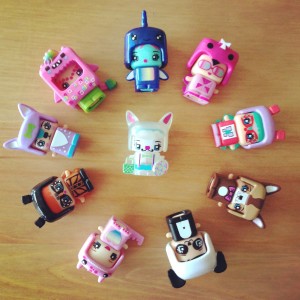 I think My Minie Mixie Qs are so cute! They are about the right size to be children for LEGO mini figures. You can change their outfits and their hair. These little guys are the closest thing I've seen to the first Polly Pocket dolls. (The first dolls that were about the size of a LEGO minifigure's leg.) Some My Mini Mixie Qs just look like everyday people and some have cool little costumes like the ones shown above. I particularly like the little treat ones.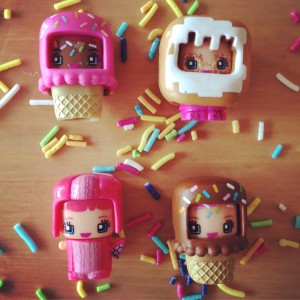 You can customize them, especially if you get doubles. This is likely to happen since they are sold in blind boxes. I made the one below look like Vanellope von Schweetz from Wreck-it-Ralph.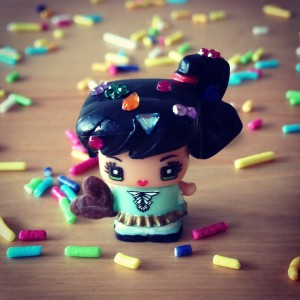 We have bee involved in a lot of birthday celebrations the last few days. One of the gifts I made was this little house for some My Mini Mixi Qs.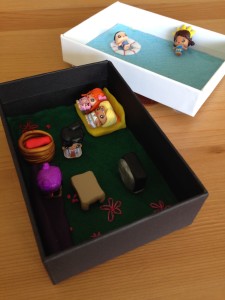 There are little play sets sold for these dolls like the one that is shown below. You can make your own little play set with some felt and FIMO clay.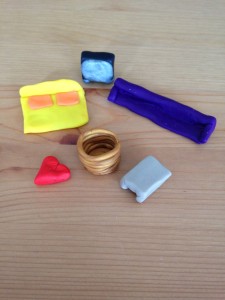 I hot glued some felt to the top and bottom halves of a small box. I stitched the flowers on the green side so it looks like flowers or a carpet, and a little life preserver shape in the blue side so it looks like a pool.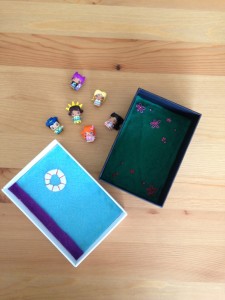 Then you can just close up the box and wrap it up!