This post contains affiliate links.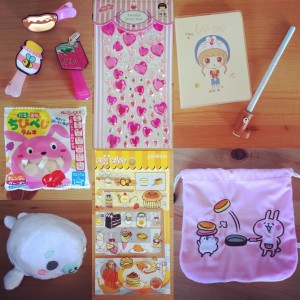 I got a shipping notice for the December Kawaii Box, so I thought I better get this post together. Sorry I'm so late! This month's box had 8 items instead of the usual 10, but one Item was really big.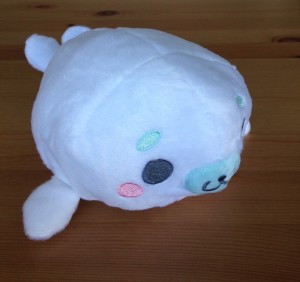 The big item this month was this Techi Techi Gomarachi plush seal. It is so soft! I think other people got blue, yellow, or pink ones based on their Instagram posts. I am going to use this as a Christmas present.
The other fairly large item (8 in x 8 1/2 in) was this pink Kanahei bag. It is also a soft fabric like plush toys are made of. It is so cute! I like that she is making pancakes. This is one of my favorite items from all of the Kawaii boxes I have gotten so far!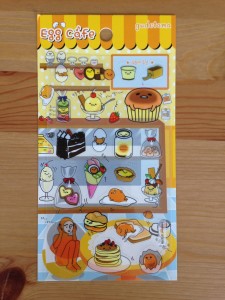 I really love these Gudetama stickers. I'm not sure what I will do with them, but they are awesome!
This month's box had a pen again. Look at the cap, it's a little boot! I have a weakness for little notebooks, so I love that too! Each page is lined and it has a spot for a date.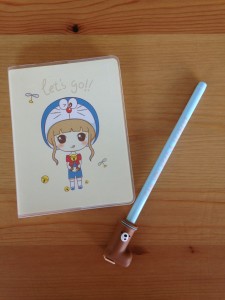 This box had more cute hair clips. I like this style because it will stay in fine hair well, so they will work great for little kids.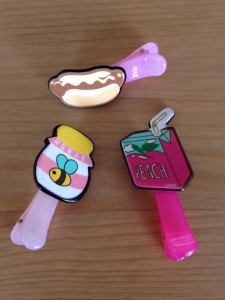 This month's snack was a little sack of Kasugai Chibi Vege Ramune candy. They are sweet tart style powdery candies.
Somehow I missed all the other boxes that had jewel stickers in them, but finally they were in a box that I got! I made two November crafts with these.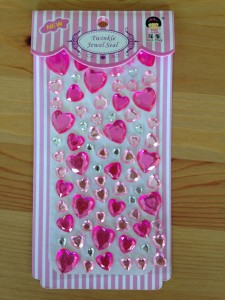 The first craft was for Day of the Dead. Pixar is releasing Coco across the world right now so I made a sugar skull from a paper plate. I just cut it out of a plate and decorated it with the jewel stickers and markers.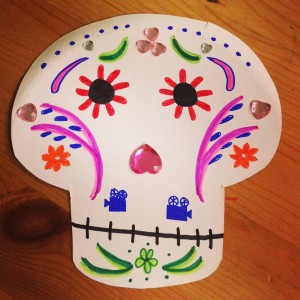 I've been working on some crafts for kids to make for Christmas. One of the crafts was this card that I made from the jewel stickers. The stickers are meant to look like ornaments hanging on strings. The candy cane is made with a pipe cleaner and pony beads. The little trees are made from cardboard wrapped with yarn. I used clear nail polish as glue to put the pom poms and sequins on the trees.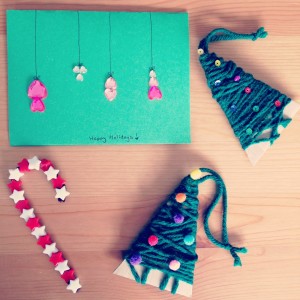 You can get your own Kawaii Box here!