This post contains an affiliate link.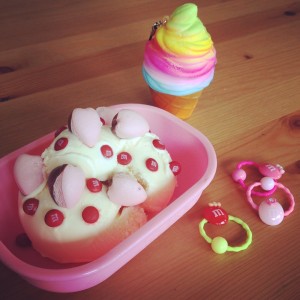 It's a new year, and the January Kawaii Box is here! I really like what was in this month's box! To start off with there was a squishy, which is one of my little Kawaii fan's favorites. I had trouble getting the picture taken quick enough for this one! There were also some M&M hair ties. These are tiny so they work well for little kid's hair or bracelets for those 15 inch toddler dolls. The treat in this month's box was these little strawberry hearts. I decided they would be perfect for a sundae.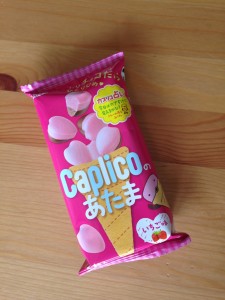 The hearts were packaged in this cute little tray. I washed this one for use in a play kitchen.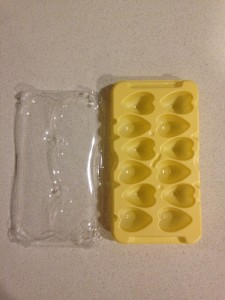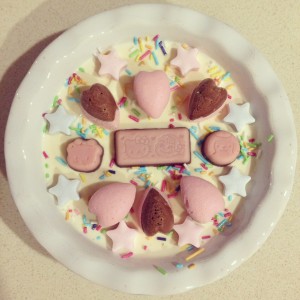 Here is the other sundae I made with the little hearts. I mixed some softened vanilla ice cream with powdered ginger and then put the bowl back in the freezer. After it was refrozen I added the sprinkles and candy.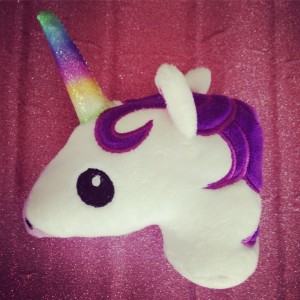 Unicorns seem really popular right now, so I wasn't surprised to find this little guy in the box. This little plush is a key chain. The horn is rainbow colored and glittery!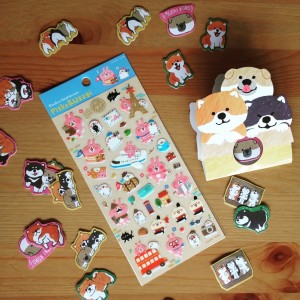 There were two sets of stickers in this month's box. I love the little Kanahei sticker sheet. I had to look up who this little pink bunny was, because I hadn't seen it anywhere except in my Kawaii Boxes. I'm not sure if the bunny has a name, but she is very popular in Japan and is like an emoji (digital sticker) used in instant messaging there. Now she is an actual sticker! It looks like she is traveling to France and the UK in these stickers. The little Shibanban stickers are also very cute. They are a little difficult to peel from their paper backing, but I was able to get the hang of it after a few tries.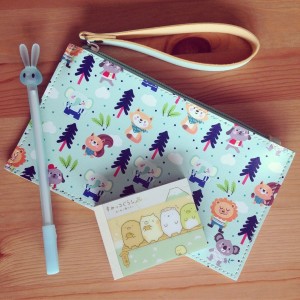 Here are my favorite items in the box! I love this little purse. It is just big enough to fit pens and pencils inside if you want to use it for that. The print is just adorable and I really like the sea foam green color. There's a pen in the box again! I love that they include pens most of the time. This one matches the bag, and I really like it's cute, simple  style.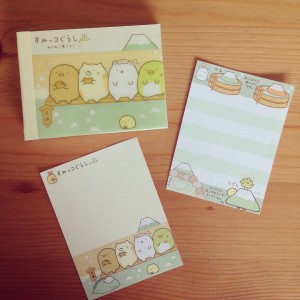 Here's a closer look at the Sumikko Gurashi notepad. I love that it is so tiny! There are two different pages in the book. I tore two sheets out so you could see the artwork.  This would be perfect to write little notes on to put in kid's lunch boxes.
What was your favorite item in the box? You can get your own Kawaii Box here!