This post contains affiliate links.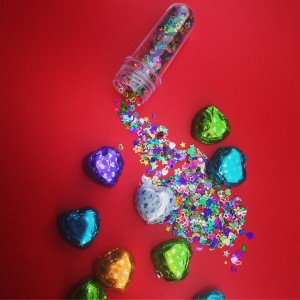 Happy Valentine's Day and Happy Lunar New Year! There are all kinds of cute things in the Kawaii Box this month. I was really excited to see heart shaped chocolates. Those are surprising difficult to find in Australia. This month has an item for craft projects, which I am always on the lookout for. I used this confetti to decorate these little dragonflies. I'm going to use these for hair clips similar to the one Coraline wears in the movie of the same name.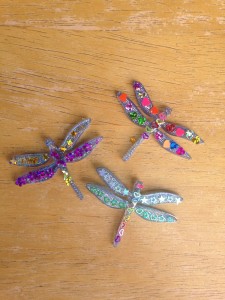 There are socks in this month's box again. I love the little ears on these Kanahei socks. They are very plush socks. This panda key chain is really soft and fluffy. The loop is elastic so you can loop it around a bag.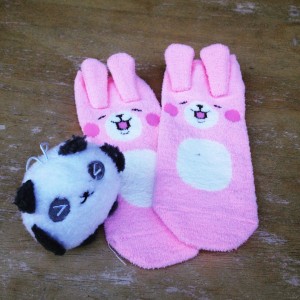 There was another squishy in this month's box. These are my little kawaii fan's favorites. This avocado reminds me of the Smooshy Mushies that are out now. You can celebrate the year of the dog on February 15th with these Shibanban stickers!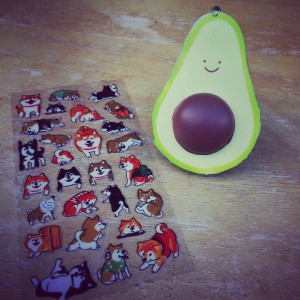 During Lunar New Year, adults give kids red envelopes with money in them. I used the dog stickers to decorate this envelope. The edges are sealed with washi tape. I added some of the confetti also.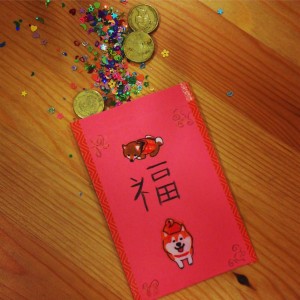 There are a lot of stationary items in this month's box. They've included a pen again which is something I always look forward to in the boxes. In honor of the year of the dog, there is a poodle pen. The set of highlighters is really cute and they would be great for school.
I love washi tape. I like to use it with brown paper to wrap presents.  I think there are a few different cat patterns that you could get for this that I glimpsed on Instagram. There are also some sticky note tags for books. They are really sweet!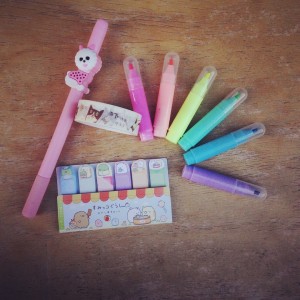 What was your favorite item in the box? You can get your own Kawaii Box here!